Recently, I had a dialogue with a lady on what her preference for men is like. Believe me, it was and still is one conversation I won't hurriedly forget. So so insightful. But a question during the conversation that seemed to have caught my attention was her choice between young guys or old men- who are easier to date?
Honestly, I was hoping for a straightaway reply, but she wouldn't let me have that ambiance. Initially, I thought she didn't just want our beautiful conversation to end abruptly or go bored. On the contrary, my assumptions turned out really wrong.
This lady friend of mine was so intentional in replying to this complicated question of mine- as she put it. She wanted me to see the reasons why she chose the answers she gave.
However, it was an indecisive reply. In as much as I could understand why she didn't come to a subtle conclusion, still, I wasn't satisfied.
I wanted her specifically to pick her choice. But she ended up staying on the fence. Her reply was that she wouldn't mind if it was a young guy or someone a bit older. As long as he is mature, emotionally strong, financially buoyant, respects her, and most importantly loves her. Her choice is however quite convincing but not entirely satisfying.
Yonger Guys or Older Men?
Due to my quest to feed my curiosity, have more knowledge on the question. Most especially getting views from different ladies. Subsequently, I decided to put out a poll on the question 'young men or older guys', who are easier to date?.
I reached out to my other female friends asking this question. In the same way, as the first did, my female folks flooded me with different views and answers. While some had similar responses, others didn't dwell in my expectation and few others chose as the first lady did. Nevertheless, most of these replies were hilarious but on the other hand insightful and quite satisfying.
Below, I compiled the replies I gathered from my female friends. Enjoy. Also, I'd indulge lovers of mild strings to add their own views in the comment section.
Let's engage!!!.
Are Older Men the real deal?
Are older men the real deal? I know for a fact that some might find it confusing to understand what I mean by older men. In my research, I observed that being an older man doesn't necessarily mean being an aged person.
An older man could be five, ten years older, or more while a younger guy could mean that both the lady and the guy are either in the same age bracket. Often times the young guy could be a bit older with the difference of one to two years.
However, the older man could be way older than the lady depends solely on her preference. This could be ten years and even more.
So I ask again, Are older men the real deal or is it better to settle for a younger guy?
Surprisingly The Ladies Are in Favour Of Older Men
The debate on who is easier to date, between young guys and older men, took a shocking turn.
The poll somewhat went in favor of older men. Why older men right? The same question that found its way to my subconscious.
some ladies backed their choice with a series of reasons and factors that made them settle for the latter.
Maturity
One of these reasons is that Older men tend to be more mature than younger guys. Obviously, they've had more experience than younger guys in issues pertaining to life, love, relationships, and whatnot. Older men know how to take certain decisions that wouldn't hurt the emotions of ladies. Also, they know what is right from what is wrong.
Decisiveness
Also, older men are more decisive than younger guys. In the sense that they for one know what they want and don't go beating the bush to relay their intentions. They tend to be more upright with their intentions than younger guys.
Younger guys, on the other hand, don't always come straight with what they want. They use love as a disguise to fulfill their sexual desires in the end. In summary, older men, make their intentions known. Be it just having sexual relations with ladies or a serious relationship, they make it known early enough.
Who Treat Women Better?
Furthermore, older men know how to treat a woman better than younger guys. Based on their past experiences and deals with women, they know what a woman needs, what she feels, what makes her happy, what she desires, and how to treat her right.
Similarly, older men know what responsibility entails and this makes it easier for them to take care of things properly.
For younger guys, on the other hand, there's a lot to deal with. Trying to sort out life, settling down as young adults, trying to stabilize their financial life. They don't seem to fully understand what responsibility is and most of the time can be too self-centered.
Financial Stability
Likewise, older men are financially buoyant and can take care of a lady's important needs. They don't have the luxury of time to bug ladies as they're busy with one thing or the other. Equally, they don't always feel a lady is entitled to them because of the money or financial aid they give. Younger guys, however, feel some kind of entitlement from the ladies. Especially if they're financially supportive.
By and large, older men are more understanding, more supportive, less stressing and also easier to cajole. Unlike younger guys who are more tasking and most of the time not understanding.
In contrast,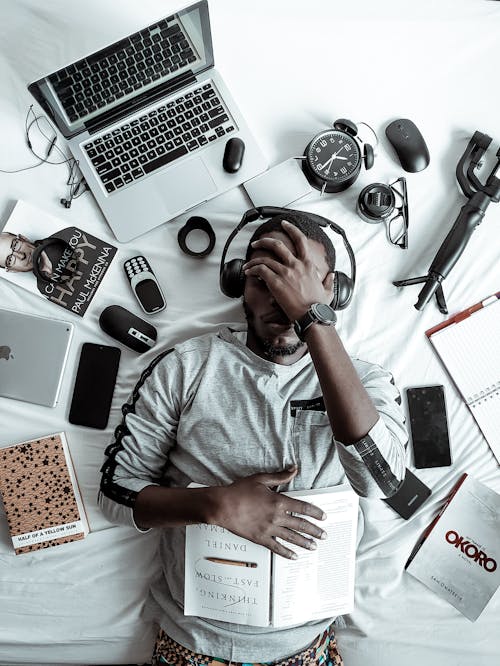 Although 70% of the ladies settled for older men. At least 20% chose younger guys. In the same fashion, they spelled out reasons behind their choice for younger guys.
Tolerance
In a general conclusion, according to ladies, young guys are sweeter to date. Younger guys are easier to tolerate than older men. Older men on the other hand can demand unnecessary respect and even go as far as bringing culture into it. For ladies, too much respect hinders them to be free with their men and often time leads to unprecedented issues.
Trends
However, younger guys seem to understand the trends of society and are freer to interact with than older men. According to a lady from the poll. "a young guy is the best, reason been that he can actually be my best friend and I can easily disrespect him in a loving manner".
Grow Together
In addition, Younger guys are the best to grow with. In the long run, there's always a feeling of satisfaction that you deserve to be with the guy you built something beautiful with.
It is a fresh and youthful feeling that an older man can't relate with. . Also it is much easier to cut off from a younger guy due to the little difference in age. On the other hand, while dating older men, most ladies find it hard to know their standards because of the age difference, which may lead to bad circumstances in the future.
Sexual Energy
Furthermore, in terms of sexual energy, younger guys are more energetic than older men. They attend to sexual needs better and are also always ready to explore and try out new stuff to boost their sexual life.
Unlike Older men who have used up energy in their youthful days and also get tired easily. Younger guys are more energetic in carrying out some other activities that most older men don't have the energy for.
Altogether, young guys are woke, more adventurous, more energetic, and freer to approach and relate with than older men. To add, they know when a lady makes a joke and don't find it offensive, unlike older men who are respect-driven. sometimes they can decipher between a joke and a serious issue.
Indifferent Between Older Men Or Younger Guys
10% of the ladies decided to choose differently from the other ladies who chose Older men and younger guys.
This group of ladies concluded that it isn't a difficult task to date either a younger guy or an older one. To this set of ladies, age doesn't matter at all. What matters is the connection, love, chemistry, understanding, maturity, vibe, and the kind of person the man is.
Be it a young guy or an older man. Although they agree that maturity doesn't come with age because there are tons of older men who aren't mature and young guys who are more mature and vice versa.
They however don't have a particular preference for guys to date.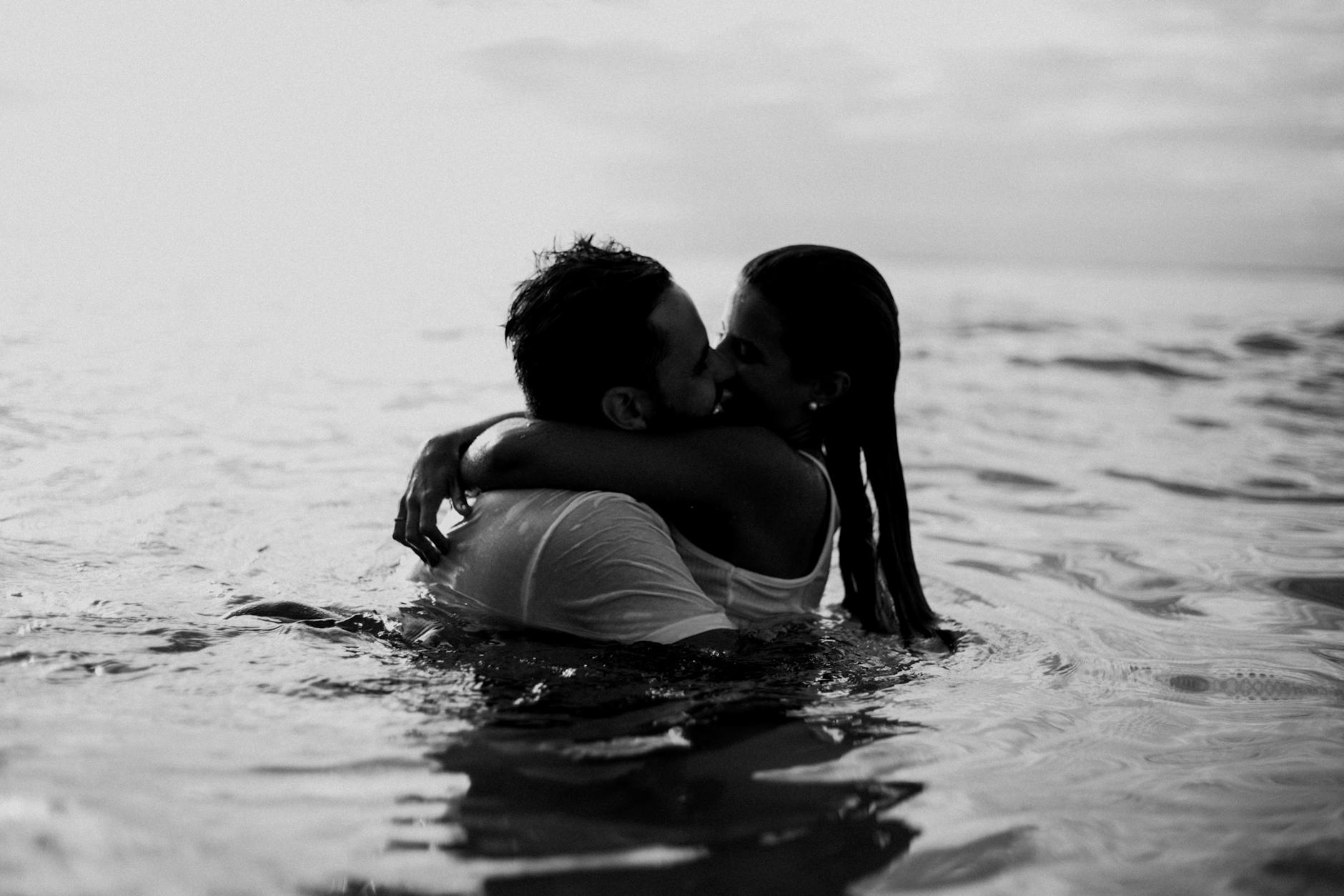 In Conclusion
All in all, be it a young guy or older man, the important factors to look out for in a potential partner are the connection you have with the intended partner, love, emotional strength, understanding, maturity, character, and also financial stability.
These listed factors are necessary to decipher who to date either between older men or younger guys. Notwithstanding you're free to pick your preference but most importantly, be sure your happiness, growth, and development are not tampered with.